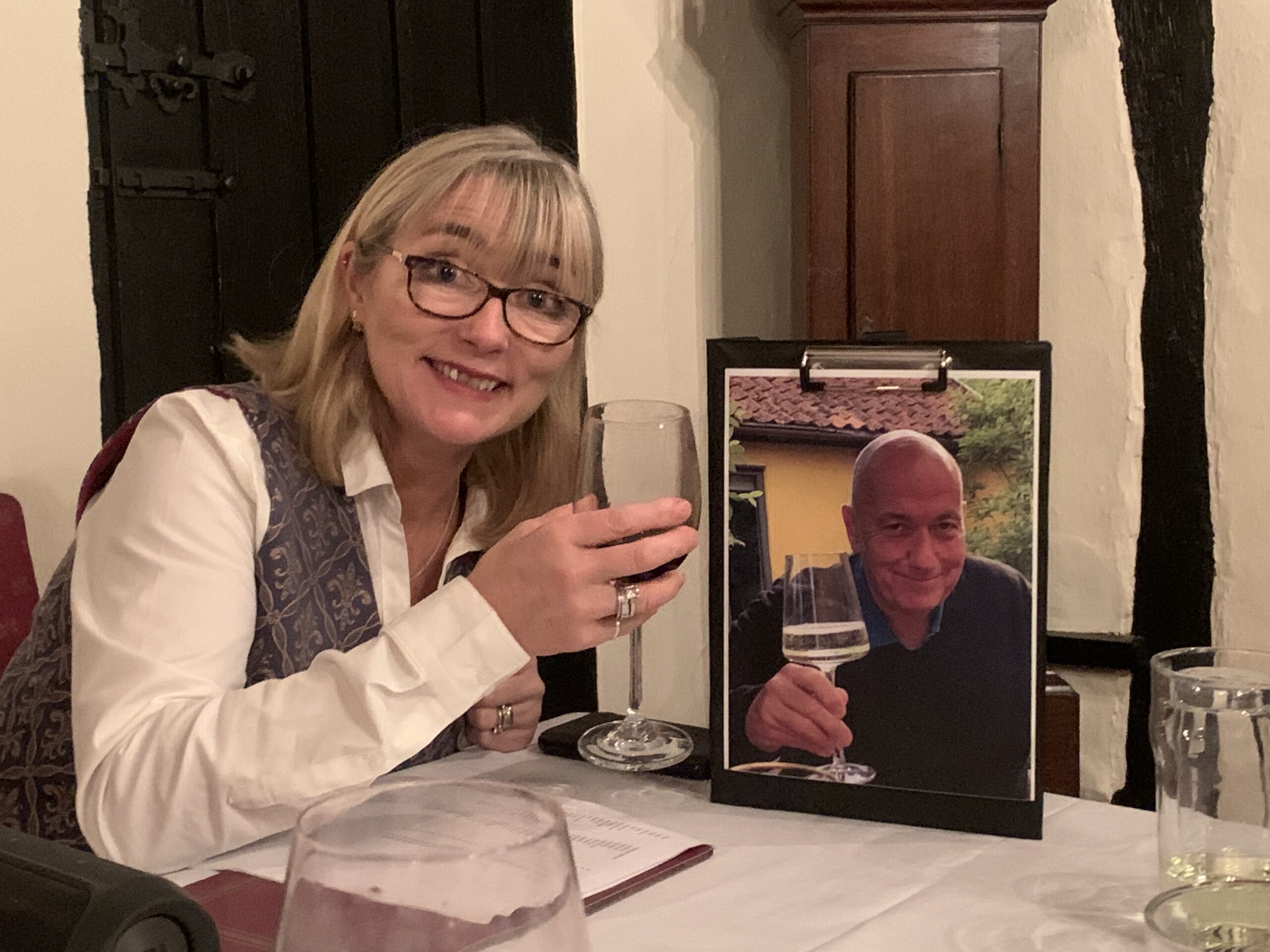 Hon Gen Sec, Ruth Elwood reports as follows:
The Norfolk Supper took place on Thursday 17th November 2022 and was a first for Ed Wharton, (G80-85), who had kindly taken over the reins from long standing organiser Colin Wigg, who had hosted suppers for over a decade, often held at the Bawburgh Golf Club.
32 guests arrived at the Strangers Club in Norwich at 7.00pm. Within minutes a loud wave of conversation had erupted in the bar, as many OFs reconnected for the first time in almost 40 years. Those attending were from all age groups, with the largest gathering of '80's OFs in recent history. The eager chatter continued as everyone progressed upstairs, to be seated for a sumptuous three course supper.
With great sadness, the untimely passing of the evening's guest speaker, Tim Gough, (80-85), meant we never heard him talk about his life and exciting career as a radio DJ, presenter and broadcaster, following his sudden death weeks earlier, on 24th October. Tim's personality was larger than life and his loss left a massive hole in the 1980's OF community. Close friend, OF and Hon Gen Sec to the Society, Ruth Elwood took up the challenge to give a detailed talk about Tim's life, from his childhood and through his earlier broadcasting career, followed by more recent adventures, returning to the mic as breakfast radio presenter on Gen X Radio, Suffolk. At the same time, Ruth compared much of Tim's College timeline with life at the College, as one of the earliest girls attending in the 1980s, concluding with  glasses raised and a toast, to absent friends: Tim Gough.
Guests then finished their coffee and returned to the bar, before concluding the evening at 11.00pm, after a very enjoyable evening.
Those attending were:
Tony Martin (G47-55)
Michael Powlesland (R40-45) and Verity Smith
Norman Mayhew (R48-56)
Colin (G48-54) and Liz Wigg
Norman (K50-57) and Valerie Porter
Roger Askew (K52-56)
Chris Bellamy (G54-64)
William Pank (G56-61)
Nick Guyton (K57-63)
Michael Smy (S57-66)
Peter Howard Dobson (R65-69)
Andy Allen  (K74-80)
James Chapman (G75-84)
Johnny Reader (G77-87)
Joe Hancock (S77-86)
Matthew Tooley (M77-86)
Sam Daisley (G78-85)
Will Dickerson (S79-86)
Edward Wharton (G80-85)
James Brooke (G80-85)
Mike Bryce (R80-85)
Ruth Elwood (P81-84)
Luke Matthes (R81-85)
Philip Bailey (M81-86)
Andrew Morton (82-86)
Kate Jackson (P84-93)
Charlie Tacon (G86-89)
Sam Mitchell (R97-04)
Rob Norman (S02-07)
Please click here to read Ruth's full tribute to Tim Gough.