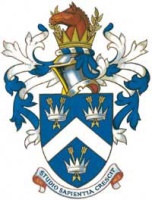 With tables accommodating 12 people – please contact your peer group and let's all have a party!
Please save the date for the SOF Suffolk Supper, to be held at Framlingham College on Saturday 22nd October.  Supper tickets are exceptional value at £22 per person, with a discounted rate for those under 30; to include a reception drink and essential 'catch up' time in the bar, followed by a fabulous, sit down, 3 course buffet meal. Please be aware accommodation is NOT available at the College, so why not book into a local hostelry now, to avoid disappointment!  More details will follow in September.
With plenty of time to plan ahead, we look forward to seeing as many of you as possible, in October 2022.