SOF West of England Supper 2023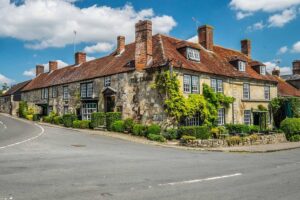 Date

23 October 2023

Start time

19:00

End time

22:30

Venue

The Lamb, High Street, Hindon, Salisbury, SP3 6DP

Email

essexes@aol.com

Price

TBA
I'm delighted to say that West of England Suppers will finally be resuming after a gap of over 4 years and we already have a record attendance coming with room for more.
We will be meeting at the historic Lamb in Hindon on Monday 23 October 2023.  A combination of game shoot bookings and the Rugby World Cup have meant that we will try meeting on a Monday, which I realised will sadly not be convenient to everyone.  This is a venue I last used for the West of England gatherings more than 10 years ago and has recently had a refurbishment.
I have emailed all the usual suspects, but please email me if you would be interested in coming essexes@aol.com
Members going / Attendees (15)
Simon Chaplin-Rogers
Member
Peter Gasgoyne-Lockwood
Member
Add your own story
We encourage you to participate and send us your stories, whether news, events, ceremonies, or anything else you would like to share with your fellow Old Framlinghamians.