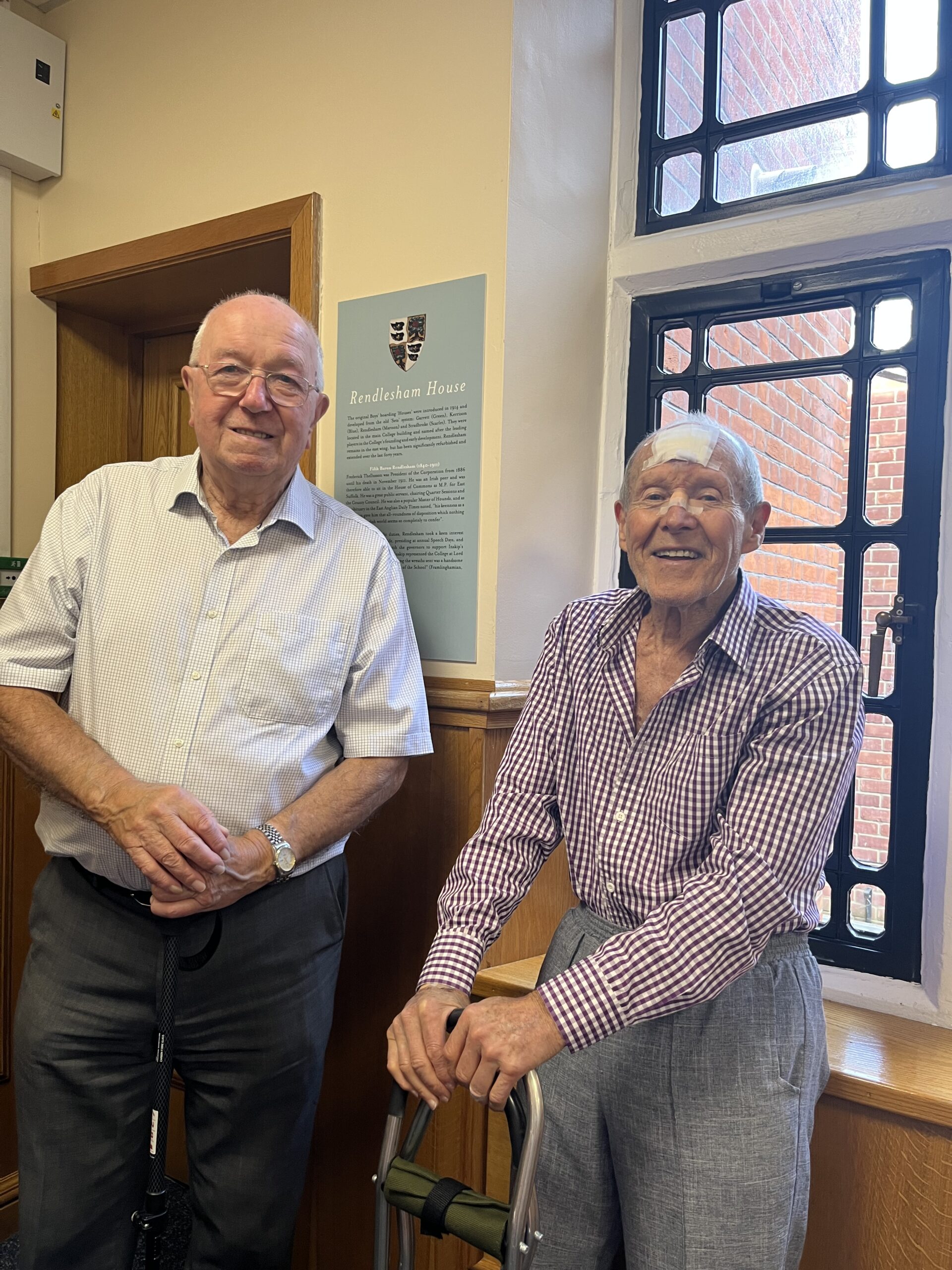 Back in May 2023, Colin Tremlett (R47-55) got in touch with Kate Jackson to say that he was going to be visiting the UK from his home in New Zealand.  He had been unable to attend previous Brandeston reunions so would very much like a tour of both the Brandeston and the Colleg.  Colin had been at Brandeston on the day it opened.
He has remained best friends with Norman Mayhew (R48-56) for nearly 70 years and would be accompanies by him and Colin's granddaughter Samantha (Sam).
He was interested to see if any of the four copper beech trees planted together on The Back to commemorate the coronation of Queen Elizabeth 11 in 1953 have survived. He believes the one he planted was nearest to the main building.  We published a news article on this a couple of months ago – click here.
The visit took place on 21 August 2023 and as well as Kate, Colin, Sam and Norman, they were also joined by Tony Martin (G47-55) and Norman's wife Margaret.  Inbetween tours of Brandeston and the College they had lunch at the Crown.