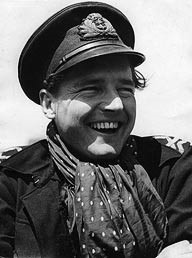 Captain Chris O'Flaherty RN, Defence Attaché in Tripoli has been in touch "You may recall that last year I published my biography of Old Framlinghamian Derek 'Jake' Wright DSC** – Torpedoes, Tea, and Medals.  His biography centred on his exploits as a Motor Torpedo Boat officer predominantly operating out of Felixstowe and also from Lowestoft.
On Saturday 24 June at 13.30 I have been asked to take part in the Felixstowe Book Festival where a new book is being launched about one of 'Jake' Wright's fellow small ship warriors.  My part in the talk is to discuss Jake Wright's contribution to our wartime success out of Felixstowe and to duly bring to life some of the tales of heroism that helped us win the war.
Should any of your members wish to come to the talk, please could you pass to them the link below through which they can book place.  If some can join me, it would be wonderful to hear some tales of the school where Jake Wright was educated.
https://www.ticketsource.co.uk/whats-on/cobbold-rd/harvest-house/we-fought-them-in-gunboats-the-new-hms-beehive-edition/e-yarmrz 
I do hope some Old Framlinghamians can join us."
Click here to read all about Distinguished OF Commander Derek 'Jake' Wright DSC** (1929-32)