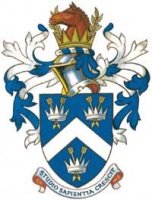 The Suffolk gathering will revert to a supper and will take place at the College on Saturday 19th October 2019. We are pleased to announce that Louise North, the new Principal of Framlingham College and Head of the Senior School will be joining us, with her husband as our guests for the evening.
As usual, there will be a meeting of the SOF Council, commencing at 5.30pm in the Chapel. While it is being held, partners and guests are welcome to relax in the Paul's Court Bar and Lounge from 5.30pm, with pre supper drinks from 7.00pm and the Supper at 7.30pm.
The cost of the meal is £20 each for Old Framlinghamians, their partners and guests, excluding dinner drinks, payable in advance. Concessions are available to current Moreau Scholars and the first 10, under 30s to apply, need only pay £10 per person.
Booking for the supper is essential, as we need to know numbers. Lists will be closed on October 15th.
Click here for more detail and here for the application form or contact Kate Jackson on 01728 727227 or on e-mail