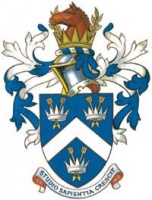 The Suffolk gathering will again be a lunch and will take place at Framlingham College Preparatory School, Brandeston Hall on Saturday 20th October 2018. As in recent years the meal will be in a buffet format. The cost will be £12 per head, payable in advance by cheque or BACS.
The full timetable for the day will be:
11:00am Council Meeting including the induction of new Hon OFs (Classrooms 17 & 18). Tea and Coffee available in The White and Black Hall
12 noon Cash Bar open in The White and Black Hall until 3.00pm.
1:00pm Buffet Lunch (Dining Room and Hobbies Room if needed)
Booking for the lunch is essential, as we need to know numbers. Lists will be closed on October 12th.
Click here for more detail or contact John Horton on 01728 723325 or on e-mail