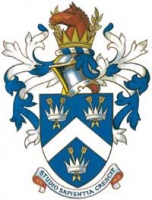 London Supper Organiser Nigel Burnip writes: This year's SOF London Supper will be held on Tuesday 11th July at The Farmers Club in the newly refurbished Farmers Club Suite on the same floor as the club reception. Pre-meal drinks from 6:30pm and Dinner served at 7:30pm. Supper ticket price £40 each, payable in advance.
Guest speakers: those intrepid OFs Henry Dunham (S01-06) and Sam Crimp (K02-12) on completion of a long walk after ten months, 10,000 km and 11 countries later, Henry and Sam finished their truly epic adventure.
For full details about the event and how to book your place please click here.