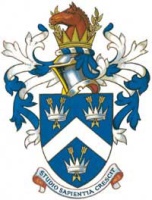 As well as all the events in the UK to celebrate 150th anniversary of the first boys going to the College in April 1865, OFs around the world have come forward to organise events. We thank them hugely for taking on this task which some have likened to "herding cats"! In March they are gathering in Mallorca Spain and in Hong Kong China . In April they are gathering in Johannesburg South Africa , in Dubai , in Sydney Australia and in San Diego USA . In July they are meeting in Hamburg Germany and Toronto Canada . Click on any of the links for more details.
In addition to these events we are still hopeful of announcing OF gatherings in Vancouver Canada, Brussels Belgium, Cayman Islands and Kuala Lumpur Malaysia (May). If any OF is interested in organising an event in their country to mark 150th anniversary then please get in touch with the Overseas Bag Editor Chris Essex who will supply all the help he can. We hope these initial events will lead to regular events being held in these countries in the future.
Finally if there are any OFs in the UK and around the world who may be able to attend one of these events, then please get in touch with the organiser who I'm sure would be delighted for you to join them.