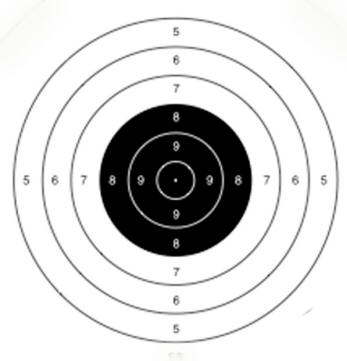 HOT OFF THE PRESS James Mehta reports "This morning Sandy Walker won the St Georges prize. This is the second most important competition during the Bisley Imperial Meeting.
All competitors (I think about 900 this year) fire 2 sighter and 15 rounds to count at 300 yds. Max score is 75.15. Sandy scored 75.8. The highest 300 competitors then fire 2+15 at 600yds. Sandy scored 75.14, and this score is added to the 300yd score to select the top 100 competitors for the final. I hope you're following this!
These 100 then fire 2+15 at 900yds, and the score here is added to the 600 score. Sandy won with a score of 150.27. Trust me, this is awesome! For comparison Kim Pope scored 149, and I scored 147. And is against a truly international field!"
Click here to see a photo of Sandy being congratulated by John Webster, Chairman of the NRA.