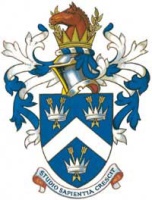 Douglas Thomson (K53-61) writes : The lunch menu for OF Northern Gathering will be available around January 2014. It is only then that I shall be asking OF's to start firming up on their attendance. HOWEVER, you need now to act if you are planning to attend the Edinburgh Tattoo. And fairly fast too. Firstly do not be fooled into using fake websites. Sadly there are still some about and they are very convincing. You need http://www.edintattoo.co.uk/tickets/ and the first opportunity to buy tickets online is from 10.00am on 2nd December 2013, so get ready!!
Of course, there is no need to attend the Tattoo. The Edinburgh Festival offers an amazing range of entertainment and if the Royal Scots Club does us as well as last time (which I am sure they will) the lunch on its own is well worth attending. Put the date in your new 2014 diary now – 16 August 2014 and I look forward to hearing you can come – seeing you there.
E-mail me to let me know or if you have any questions.