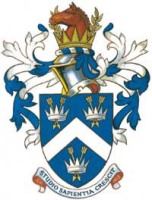 Thanks to the wonders of Information Technology the OF website team has converted into digital format three significant OF publications that will greatly help OFs researching the history of the school and its alumni. Saved in PDF format, each file's search facility neatly replaces the inadequacies of the books' indexes. Registered OF website users can now view, or download in PDF format, the following:
"The First Sixty Years" (1925) A history of the College by John Booth (1898-1903) [31.2 MB]
Framlingham College Register (1968) The "Green Book" that is the last of a succession of such books providing a snap-shot of the College and post-College careers of its alumni OFs. Edited by John Booth (1898-1903) [11.9 MB]
"The Second Sixty Years" (1992) A history of the College by Leslie Gillett (Hon OF) [86.4 MB]
See: Members' Area > Publications
Note that, if you're viewing these books online, you can search for specific text. If you're on a Windows machine, Ctl + F will bring up a little text-search panel.