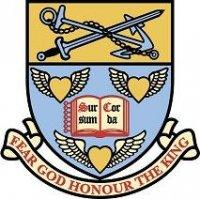 Once again Josh Cutting (G97-09) got together a small number of OFs to enter a hockey team in this competition. He reports as follows :"Great Day with good hockey in glorious weather. Only difficulty, which indirectly affected us was the last minute non-appearance of RGS Guildford which meant altering matches and Pools which delayed the Programme.
The standard was high and the semi finals were between St Edwards v Framlingham and Haileybury v Tonbridge. The final was won by St Edwards against Tonbridge. Unfortunately we had to get back and were unable to participate in the play off for 3/4th places. St Edwards had a really strong team including two University players and were hardly tested scoring a hatful of goals. The umpiring worked out well and all seemed to enjoy the day. Sadly Seaford had last minute difficulty in completing a side and withdrew in the last week."
The OF team consisted of James Ince (gk) (R02-08), Olly Cutting (G95-07), Tom Dunnett (R07-09), Josh Cutting (G97-09), Ben Gowing (R04-09) and Sean Collins (G99-09).