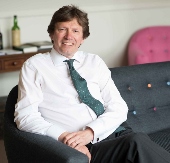 We thought OFs would be interested to know that from September 2016 Brandeston Hall will be known formally as Framlingham College Prep School.
Paul Taylor, Headmaster of Framlingham College, tells us that "this name change is an obvious step in light of the increasing number of pupils who are choosing to come to Framlingham from outside the local area. The proposition of 'Framlingham College 2–18' is a much more coherent message to present, making it clear that pupils can join the College in Year 7 (with the first two years on our Brandeston site). As so many of our parents tell us, there is a unique synergy between our Prep and Senior Schools and we want to ensure that our message is not lost in translation and is spread as widely as is possible". This is in many ways a case of 'back to the future' as the school was originally founded as 'Framlingham College Junior School' and only assumed the name Brandeston Hall relatively recently.
No real change is envisaged to the pupil or parent experience at the Brandeston site. The College and the Prep School have always worked closely together and will continue to do so. The prep school will remain very much its own entity in terms of day-to-day operations, and Mr King's role as its Headmaster will not change.
Matthew King, Headmaster of the prep school added, "Brandeston's close association with the College was one of the key things that attracted me to Framlingham and we really do get the best of both worlds. The Prep School benefits greatly through use of facilities and the sharing of some outstanding coaching staff but the short distance between both schools means that we keep the feeling of being a warm, family run, independent 13+ Prep school. Our children move on to senior school only when they are truly ready and we can extend their childhood for as long as possible here. The change of name simply reemphasises our strengths. We will always enjoy our beautiful home at Brandeston Hall but have never stopped feeling a part of Fram."