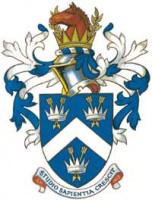 Christina Johnston (V01-06), Chantal Clelland (M98-04) and another gifted soprano Juliet Liddell together with Rob Goodrich from the College, will be performing at St Mary's Church, Great Bealings near Woodbridge, Suffolk on Sunday 13 December 2009.
Tickets (price just £5) to this event can be obtained from our very own Norman Porter (01473 735565 or nhp@rillcott.co.uk ) or reserved to be available on the door. Proceeds in aid of the Great Bealings Church Organ Fund.
Click here to see further details.