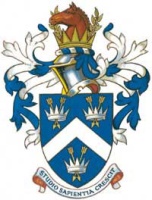 SOF President – Simon Dougherty writes: Framlingham College have understandably decided that The Framlinghamian 2020 will now be published in digital format only in September, following the COVID-19 lockdown and adjustment to on line schooling, initiated since March.
The digital format provides an opportunity to include video content suitable for publication in a school magazine alongside the usual editorial text and images. All OFs are invited to address any questions and to send short video clips to for consideration to: president@oldframlinghamian.com.
Any textural content and jpeg images that have not already been forwarded to a section editor should be sent to gensec@oldframlinghamian.com. Please note that the NEW deadline for all contributions is 31st July 2020 – but the sooner material is received, the better! The OF section editors and other regular contributors have already been notified of the changes to the publication date and format by email.