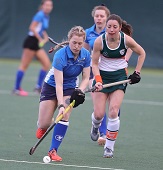 The SOF Trustees are pleased to have been able to support OF Taylor Ball (V02-16) in her hockey career. Taylor is a talented hockey player currently studying at Leeds Beckett University for a BSc in Exercise and Sports Therapy.
She has provided an update on her time since leaving the College which you can read by clicking here.
We wish her all the best for the future.