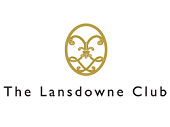 Alex Henney (Z84-95) has kindly taken over the organisation of future London Suppers and has found a fabulous new location at The Lansdowne Club, 9 Fitzmaurice Place, London. W1J 5JD on Thursday, January 23rd 2020.
The meal will cost £45 each, excluding drinks, payable in advance. The first 10 to apply and pay who are under 30 will only pay 50% of their Supper cost. There are a finite number of supper tickets available. Last date for booking is Thursday, 16th January 2020.
For more information please visit the Events page or click here.