For the third year running, both players and spectators alike are invited to the annual OF Football Match. This year the OF Footballers will meet at Penny Farthings at 12 noon on Sunday 23rd June for a light lunch in the marquee, before heading to the Sports Centre (Fram Leisure) to change. After some last minute practice, both teams will kick off at 2.00pm. Refreshments will be available in the marquee for spectators throughout the game
A full ninety minutes of fierce footballing will be played between the two sides. Should the score remain equal by the time the full-time whistle blows, the game will finish with a penalty shoot-out.
Following this, calm will be restored to players with an afternoon tea in Paul's Court at 4.00pm. During this time, the 'Man of the Match' award(s) will also be presented, and the event will finally conclude at around 5.30pm.
To see the OF team line-up: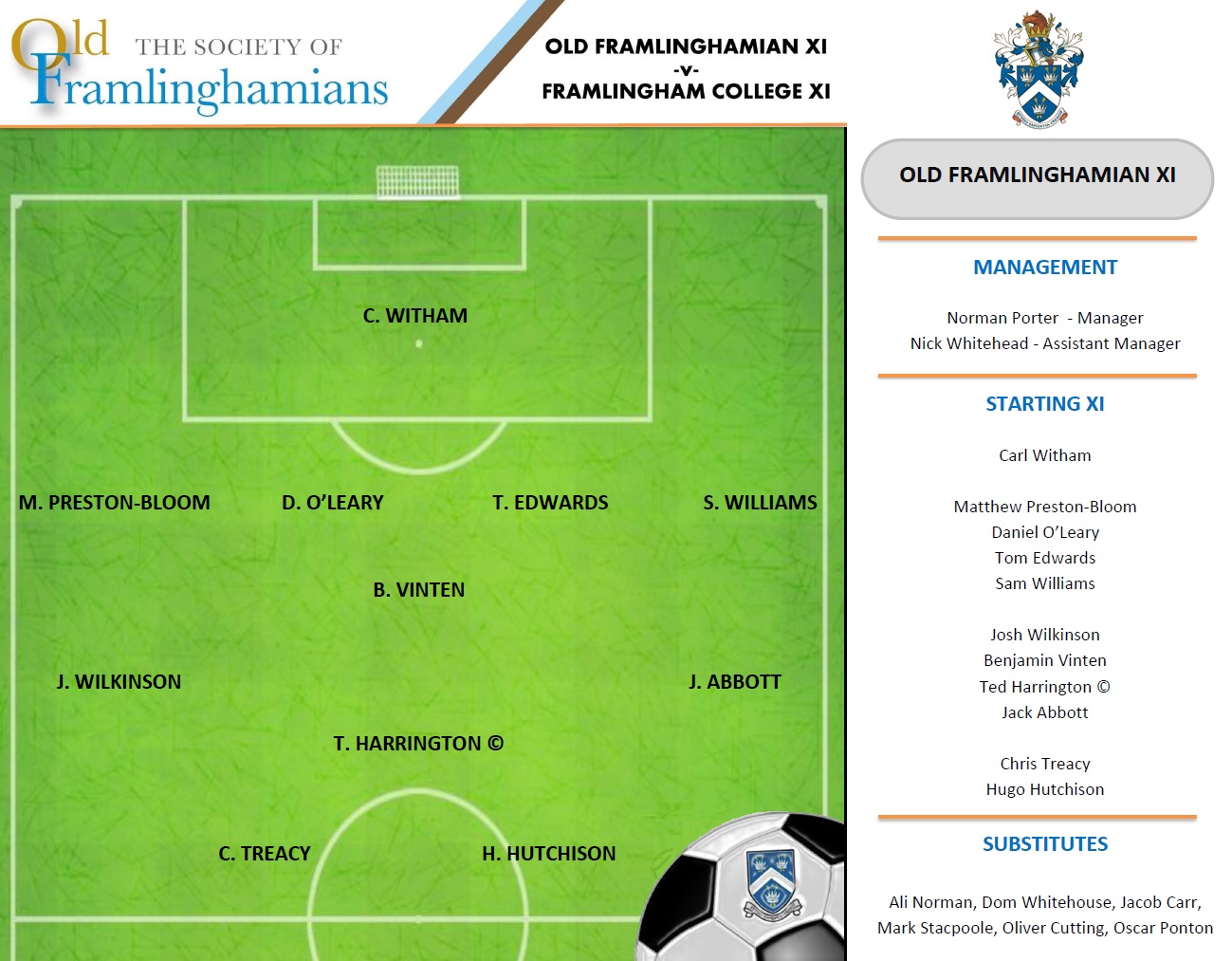 To view a the event poster click here: