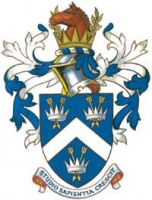 SOCIETY OF OLD FRAMLINGHAMIANS ANNUAL DINNER – 8 APRIL 2017
This year we will be returning to Framlingham College for the Society of Old Framlinghamians Annual Dinner which will be held on Saturday 8 April 2017. Prior to the dinner, the Society will hold its Annual General Meeting which will take place in the Library at 6.15pm. While it is being held, partners and guests will be able to relax in the Paul's Court Cafe where Coffee and Tea and a bar will be available.
Pre-dinner drinks will be served in Paul's Court Cafe from 7 o'clock, with dinner being served at 7.30pm. The cost of the dinner is excellent value-for-money at £30 per head and, as usual, we are subsidising younger OFs – the first 20 OFs aged under 30 years on 8 April 2017 to apply will be charged only £15 per head. A vegetarian option will be available. Dress is lounge suit or equivalent.
Full details are in the notification letter and the application form. Tables will be arranged to seat 10 so you can reserve a table for your group or apply for individual tickets – just fill in the form as appropriate.
No overnight accommodation will be available at the College on this occasion. A list of local accommodation is attached to the notification letter.
All attending have been offered free entry to the Framlingham Country Show which will be held on 8 and 9 April 2017 on the Front of the College. If you wish to take advantage of this offer, please contact Jane Easey separately (jeasey@FramCollege.co.uk or +44 (0)1728 727227).
Do, please, book early to make sure you have a seat! I look forward to seeing you on the night.