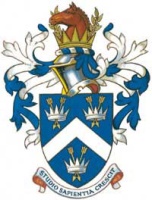 Simon Dougherty writes: The Society of Old Framlinghamians Annual Dinner will be held on Saturday 6 April 2019 at Framlingham College. Members of the Society, together with their partners and guests, are invited to apply for places at this prestigious event when the Society will recognise Paul and Amanda Taylor's forthcoming retirement at the end of the summer term.
Prior to the dinner, the Society will hold its Annual General Meeting which will take place in the Chapel at 6.15pm.
The cost of the dinner is excellent value-for-money at £36 per head and, as previously, we are subsidising younger OFs – the first 20 OFs aged under 30 years on 6 April 2019 to apply will be charged only £18 per head. A vegetarian option will be available.
Full details of the dinner including timings and dress are here. An application form is here. Tables will be arranged to seat 10 so you can reserve a table for your group or apply for individual tickets – just fill in the form as appropriate. Cancellations, with a full refund, will be possible until 29 March 2019. Please book early!
Limited overnight accommodation with breakfast will be available at the College. Those wishing to reserve it are requested to complete an accommodation request form here. A list of other local accommodation is given with on the letter giving full details.