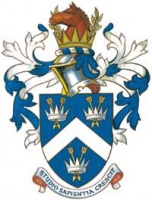 Richard Sayer, SOF President writes : On March 29th at the AGM of the Society, we shall vote on the proposition that we should as of January 1st 2015 introduce New Rules.
Council agreed at its October meeting to the Society entering into a joint venture agreement with the College, known as the Way Forward Agreement ("WFA"). That agreement makes changes to the way in which the Society will operate once it comes into effect on January 1st 2015 – for example by doing away with Life Membership and altering the way in which we finance our operating costs. You can read more details on this very significant agreement
. Council further agreed in October to draft new Rules to reflect those changes, and to approve them at our March 29 AGM, when we will also formally ratify the WFA.
I am now attaching a copy of the
for your perusal and, I hope, approval.
The draft is the product of the joint efforts of many people, whose great help I wish to acknowledge: including Hon.Secretary Norman Porter, IPP Simon Dougherty, Hetta Rogers, David Mallett, Richard Overend, Chris Essex and Peter Howard-Dobson. The draft has now been approved, without amendment, by Council.
It is important that all OFs have an opportunity to view the new Rules and to raise any concerns they may have. I shall be grateful if within the next 28 days you will let me know if you are unhappy with any of the proposed changes. Copies of the existing 2010 Rules are also available on the SOF website. I hope that many of you will attend the AGM (and the dinner that evening) to support this motion.