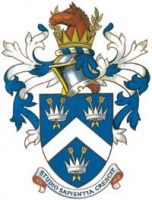 Over the course of 2012, and in association with the Society, the College has organised the following social and sporting events which we hope may be of interest to many OFs, whether or not they are members of the Society of Old Framlinghamians:
31 March 2012 – 1990s Leavers 5-a-side Football or Netball
14/15 April 2012 – Framlingham Food Festival
7/8 June 2012 – Suffolk Show, Trinity Park, Ipswich
30 June 2012 – Annual Summer Family BBQ at the College
1 September 2012 – 1980s Leavers Buffet Supper & Entertainment.
 More information can be obtained from OF Liaison Officer, Leigh Cunningham via email or on 01728 723789. Leigh is managing a communications process which is seeking to contact OFs in cohorts of leaving-groups, so you may have already heard from her. In case you haven't, but would be interested to see the content of the College's letter, click here.