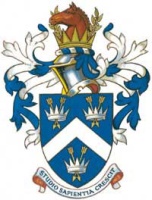 For the past 5 years Leigh Cunningham has been the first point of contact at the College for any matters concerning OF liaison. As a consequence of internal administrative reorganisation, Leigh has decided to move on. Her departure coincides with a review undertaken jointly by the College and senior Officers of the Society as to how we can best move forward, operationally, to our mutual benefit.
One of the results of this review has been the decision to establish a new post, the specifications of which are attached.
Those who have been engaged in these discussions consider it to be fundamental to our objectives that this post should be filled by someone with very close understanding of the College and/or Brandeston, someone rooted in the culture and traditions of the schools, and who will bring to the job the sort of emotional commitment to the role that will further strengthen the bonds between OFs and the school, and between all generations of Framlinghamians.
If you feel that you are that sort of person, or if you know someone who might fit these criteria, do please act now.
Richard Sayer (President), Simon Dougherty (immediate Past President), Norman Porter (Hon Secretary)