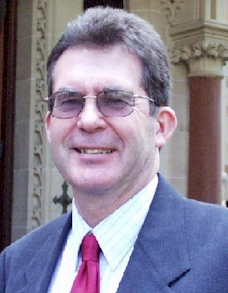 Neville says "I am looking forward to running one of the top research-intensive Universities in Australia."
Having overall responsibility for Higher Degree by Research students, he brings to the position some 30 years experience in research education including supervision, examination, training policy development and management roles.
Professor Marsh began his career in the United Kingdom and came to Australia in 1991. Since training at the Royal London Hospital, Neville has contributed widely to our understanding of the pathophysiology of haemostasis. His first Nature paper appeared in 1968 and he has subsequently published over 200 articles on bleeding and thrombotic disorders. He chairs the International Society on Thrombosis and Haemostasis Scientific Sub-Committee and has been responsible for harnessing the use of animal toxins in the treatment and diagnosis of coagulation disorders.
As a physiologist, Professor Marsh brings several years experience in animal and human ethics, the management of laboratory animal services and the licensing of anatomical facilities. He sits on the editorial boards of a number of leading journals and holds Honorary Professorial positions at St Mark's University, Lima and University of Turin. He is a Foreign Member of the Accademia di Medicine di Torino and the Sociedad Quimica del Peru.
The role of the Deputy Vice-Chancellor (Research) is to provide leadership and vision in achieving the University's strategic goals, particularly in relation to research and research education policy across the University.
See University of Adelaide website at: