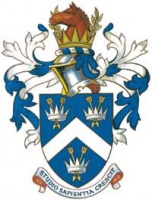 A London Supper will be held at The Royal Air Force Club (128 Piccadilly, London W1J 7PY) on 27 January 2015. Pre and post meal drinks will be in the Club Bar (ground floor towards the rear of the building) from 7:00pm and Supper will be served in the Millennium Suite (downstairs from reception) at 7:30pm.
There will be a guest speaker at this dinner – Neil Flowerdew Hon OF – who is the great nephew of Lt Gordon Flowerdew who posthumously was awarded the VC in France in a battle on 30 March 1918.
Supper tickets are priced £37 each, payable in advance. Please contact organiser Nigel Burnip if you would like to come at londonsupper@oldframlinghamian.com . There are a finite number of supper tickets available and booking is on a first come first allocated basis. The last date for booking acceptances is 7 days before the event (Tuesday 20th January).