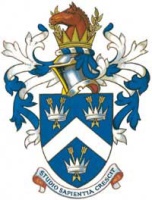 Another New Year resolution: "Stay in touch with your Framlinghamian contacts" and herewith your invitation to the January SOF London Supper."
DATE: Tuesday 29th January 2019
VENUE: The Royal Air Force Club, 128 Piccadilly, London W1J 7PY
TIME: Pre- and Post-meal drinks – Bar from 7:00pm and Supper – Battle of Britain Suite (downstairs from reception) at 7:30pm
Supper ticket price £44 each payable in advance. Significant discounts apply to OFs attending who are under 30 (free for those on Council/Youth Committee and 50% off for first 5 others). Payment either cheque to "Society of Old Framlinghamians" and sent to Abid Hamid at 3rd Floor, 60 Sloane Avenue, London, SW3 3DD or use the on-line banking BACS system. The SOF account is: HSBC, sort code 40-25-31, account 72346451. Please identify your payment by LDN SUP and then your Surname.
Please contact organiser Abid Hamid if you would like to come at abid@recruitmentvc.com
Note: There are a finite number of supper tickets available and booking is on a first come first allocated basis.