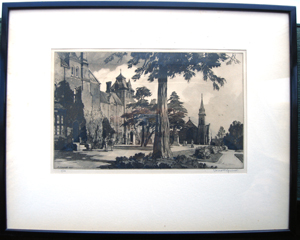 The aquatint is framed (as shown in this slightly distorted image), but would probably benefit from re-mounting and re-framing. The engraving itself measures some 13" by 8" (330mm x 200mm), and is No. 11 of a series of 100, and has been signed by the artist.
The lady whose property it is seeks £200, and anyone who would like to acquire it should telephone Tony Martin on 01728 724814.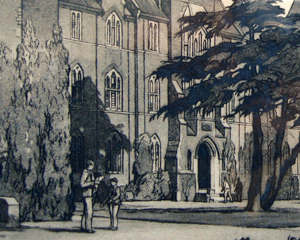 A detail of the engraving.