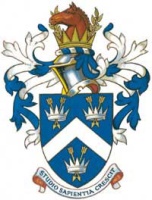 Richard Sayer writes : Over the last few years, with the huge support and encouragement of the Headmaster and the College, there have been regular reunions of specific decade year groups. The Noughties, the Nineties, the Eighties, the Seventies have all had theirs, and now it is the turn of the Pre 70s – being perhaps more the decayed rather than a decade.
So, all those who left the College in July 1969 or earlier are to be invited, together with their partners, by the College to a reunion lunch (deemed better suited to this age group than a ball or a dinner!) on Saturday 30th June 2018. There will be a large marquee on The Back.
Please note that Brandeston Hall (now officially the Framlingham College Prep School) celebrates its 70th anniversary the day before, Friday 29th June 2018, with a tea party, and the weekend of 30 June/1st July is the "regular" annual OF weekend, when cricket and hockey matches etc are played. There are a number of good and inexpensive B and Bs in the locality so we hope that people will make a weekend of it.
Please contact Kate Jackson for more details.