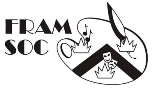 FramSoc is looking forward greatly, to welcoming Nick Ross back to the College to speak to us about the influence of Prince Albert on the school and on the arts in Great Britain. Many of you will remember his exquisite and witty exploration of Love and Marriage in the Renaissance, presented in October 2013 and I know we are in for another treat on Thursday.
Director of Art History Abroad, author and television presenter, Nick has taught in Italy for over 20 years tutoring students and adults. He has kindly agreed to help us celebrate the College's 150th anniversary by turning his attention to the man whose statue has overseen events at the school since it first opened its doors to pupils in 1865.
Nick's illustrated talk will trace the history of Albert and his achievements and, at the same time, show how Albert remains so relevant today. In researching his presentation, he writes, 'Albert is perhaps the most remarkable man I have read of in history and this came as quite a shock, bearing in mind that I have read of so many great men and women. The College is tremendously lucky to have Albert at the centre of its foundation. There is only one other school in the world founded in his memory and that is The Royal Alexander and Albert School in Surrey, originally two schools which merged in 1947. Clearly there are schools founded with great historical figures in mind, Wellington for example, but Albert offers achievable inspiration to the young and that is what is so good about him.'
This is going to be a fascinating and highly entertaining illustrated lecture. If you are planning to be there, could you just drop Amanda the briefest of emails (ajt@framcollege.co.uk) to help us with our catering for the evening.