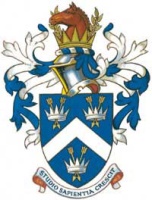 UPDATED : OFs who were at the College in 1970s and 1980s will remember with fondness Ruby Graham, who was domestic bursar from 1971-1988. She was very well loved & respected by students and staff alike. Sadly Ruby had died aged 92 on 15 June 2019.
Clich here to read the eulogy Hugh Kennon (Hon OF 73-96) read out at her funeral.
Chris Essex writes : I personally remember playing bridge frequently at her house in Pembroke Road and she would always slip us a drink or two. A lovely lady I kept in touch with at Christmas for over 40 years.