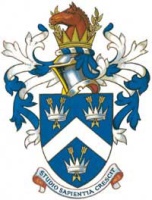 We are sad to announce the death of Jim Crosbie (S60-67) on 27 January 2013 at the age of 64. Jim had not been well for some time but had been a regular member of the OF Golf Society. He was awarded 51 Hockey Caps for Scotland between 1972 and 1978.
The funeral was on Friday, 8 February at 2.40pm at Putney Vale Crematorium, Stag Lane, (off the A3 at Roehampton Vale), London, SW15 3DZ.
Click here an announcement from Wimbledon Club.