In the picture below, from left to right are John and Ruth Gates, Neville and Alison Marsh, Hetta and Peter Simpson, with Peter Bailey behind. Hetta is holding a photo of Joyce Bailey.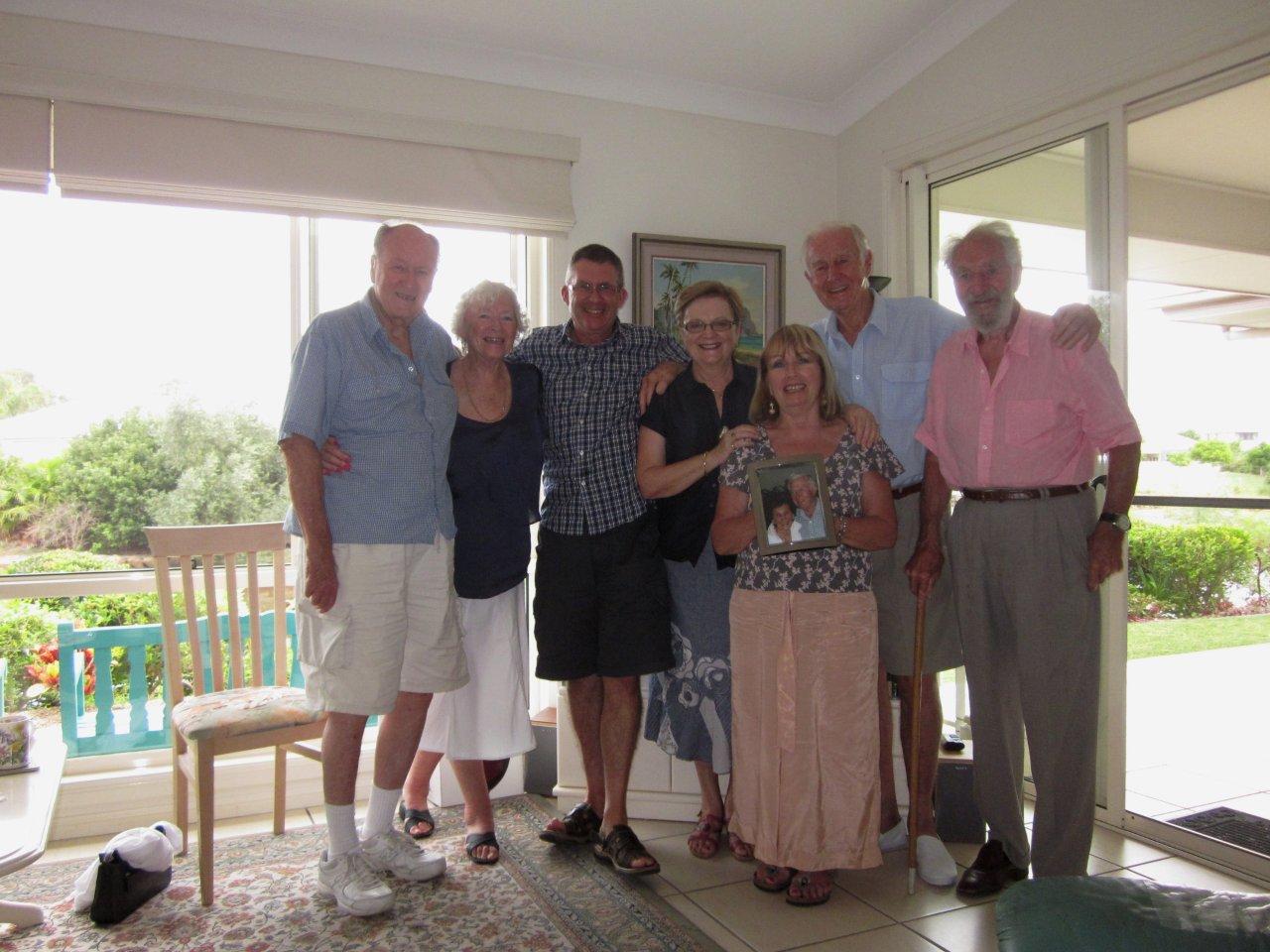 The following photo shows Peter Bailey and Peter Simpson holding a 1934 Panorama photo of the College. Standing behind are John Gates and Neville Marsh. Neville writes "I can't believe that at least three masters were teaching me 25 years later – Pop Haynes (Physics), Squiffy Thomas (Chemistry) and Winstanley."

Whilst writing Neville also reports that his book about the floods in January 2011 has sold out all 1000 copies within 2 months of publication. It has raised about $17,000 to help rehabilitate the flood victims and other local residents. Brilliant effort. He is trying to find a copy for the College library.