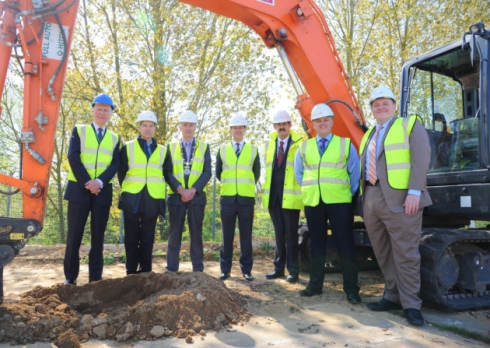 David Ballard (K55-62) recently featured in the Eastern Daily Press when he performed the groundbreaking ceremony for the start of a new care home, De Lucy House.
David, in the blue hat , is Chairman of Greensleeves Homes Trust, which provides care and nursing homes for the elderly. De Lucy House will be Greensleeves' eighteenth home, and the third in East Anglia.
Click here to read the EDP article .