Following 70th anniversary service and presentation of painting at the Collge, there was another service at RAF Hunsdon to mark 70th anniversary of the raid on Amiens jail led by Group Captain Percy Pickard DSO** DFC (G26-32). RAF Hunsdon is where Pickard took off from on 18 February 1944 on that fateful trip. Bill Collard (S55-58) and Andrew Payn attended the service on Sunday 16 February 2014 to represent the SOF and College.
You can read Bill's report and see a couple of photos by clicking
.
On 70th anniversary of the raid, The Times published this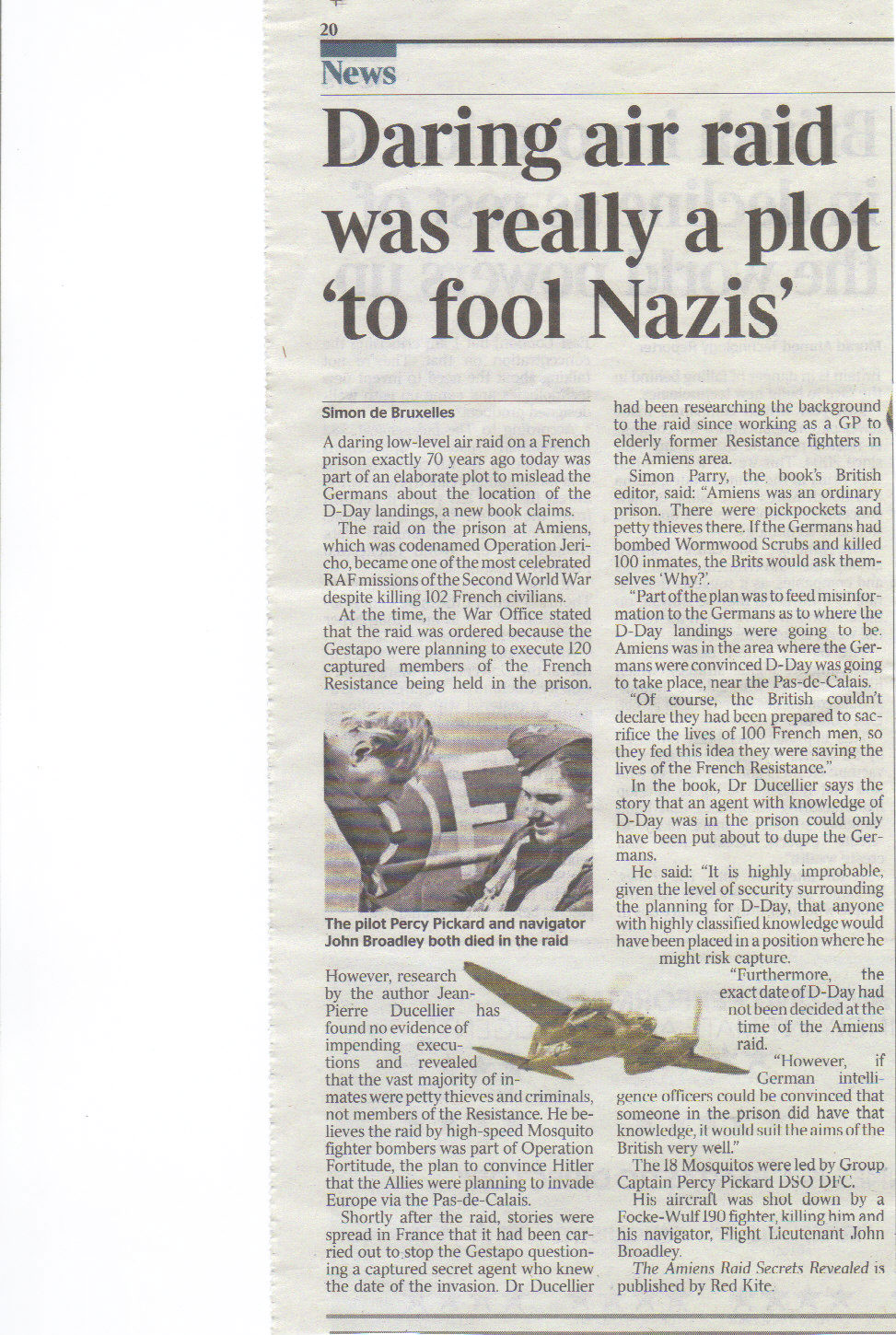 about a new book that suggests a very contrary view on the objective/purpose of the raid to those normally accepted as the reason.
You can read the full story
on Pickard's amazing life.