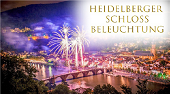 Sadly the Covid sitation in Germany has meant this reunion has had to be cancelled, our thanks to Kim for all her work in trying to organise this event.
Kim Dickel (M97-98) and her co-organiser Johannes Troger (R96-98) would be delighted to welcome OFs to Germany on Saturday 4 September 2021 in Heidelberg.
Please click here to read the full invitation that has been sent out to all OFs in Germany and is open to any OF around the world who fancies joining.
Huge thanks to Kim and Johannes for organising this again and lets hope after this challenging 18 months a face to face OF reunion can take place for the first time since January 2020!
Anyone interested please email Kim.